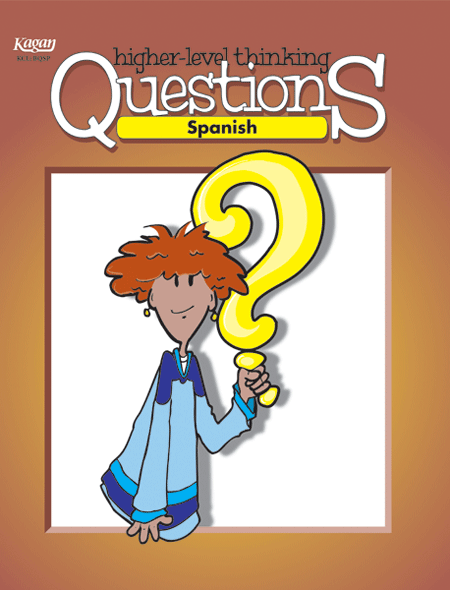 Spanish
Higher-Level Thinking Questions
Hundreds of ready-to-use thinking questions on 25 Spanish topics, including Language Arts, Social Studies, Science, Music, and Art.
Questions are crafted to generate critical and creative thinking while learning Spanish.
Includes reproducible prompts for journal writing and activities for student-generated questions.
Questions are provided in convenient reproducible question card format, perfect for engaging cooperative questioning and analytical thinking.
Here are 400 ready-to-use Spanish questions covering topics in language arts, social studies, science, music, and art. Questions are organized into 25 categories such as vocabulary, historical character, current events. These reproducible question cards are the perfect way to get Spanish-speaking students to develop in-depth thinking across the curriculum. Also a great tool for advanced Spanish classes to develop speaking skills. Promote nonstop discussion with this giant collection of Spanish questions. 184 pages.

Sample Page
Click on the image to view and/or print it full size.
Table of Contents

Back