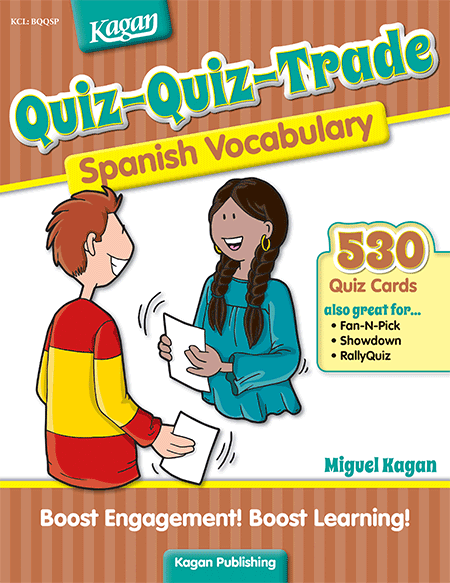 Quiz-Quiz-Trade: Spanish Vocabulary
Ready-to-use quiz cards!

Teach Spanish vocabulary terms with an interactive game that students love!

Quiz cards are also great for other engaging structures including Fan-N-Pick, Showdown, and RallyQuiz.
Learning vocabulary is a key part of any foreign language classroom. But vocabulary learning can be boring for students. Not any more! With Quiz-Quiz-Trade, your students will be up, moving about the classroom, quizzing each other on key vocabulary terms. Students love the interaction. This book includes more than a dozen sets of quiz cards for students to master vocabulary for animals, around the house, family, verbs, weather, food, body, clothing, careers, and more. All the drill—without the kill.
Look What's Inside!
Sample Pages
Click on an image to view and/or print it full size.
Sample Page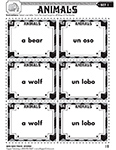 Back