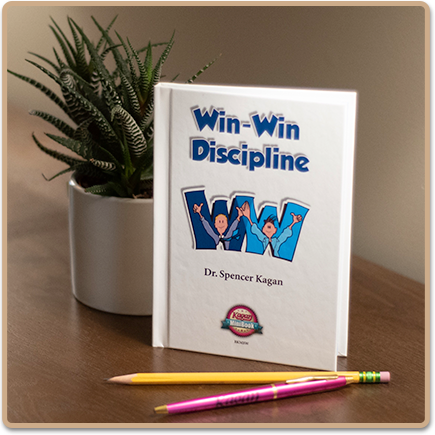 Win-Win Discipline
MiniBook
Learn to respond to all disruptions as either A, B, C, or D.
Identify the seven positions from which all disruptions spring.
Prevent almost all disruptions by preparing for all behaviors and student positions.
Practice proven moment-of-disruption responses that teach rather than punish.
Follow-up disruptive behavior to ensure students acquire autonomous responsibility.
Win-Win Discipline is Kagan's transformative approach to student discipline: Instead of seeing a disruptive student as an obstacle to teaching and learning, Win-Win Discipline sees the disruptive student as an opportunity for teaching and learning! Rather than punishing disruptive students, we use proven Win-Win Discipline strategies so students learn responsible ways to meet their needs. This MiniBook provides an overview of the essential elements of Win-Win Discipline, including proven preventative procedures, step-by-step strategies for the moment-of-disruption, focused follow-ups, an ABCD system for identifying disruptive behaviors, and a differentiated 7-position system to identify the needs of each disruptive student. Perfect for teachers, administrators, and schools who want a quick overview of Kagan's approach to discipline where everyone wins. For a more comprehensive reference guide, see the Win-Win Discipline book. 144 pages. 5" x 7" MiniBook.
Sample Pages
Click on an image to view and/or print it full size.
Table of Contents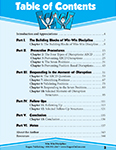 Back