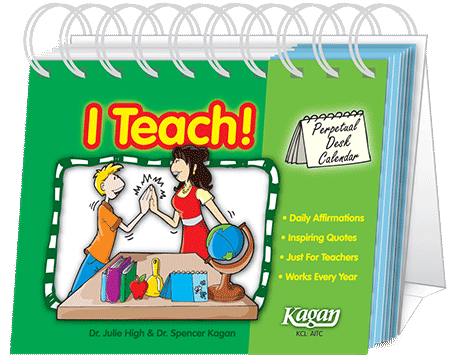 Teach! Perpetual Desk Calendar
An inspiration to teachers— True heros of our society.

Affirms the very essence of why you teach!

A great tool that makes you pause each day to reflect—there is nothing
more important than what you do!

Works every year.

Great teacher gift.
Teaching: The profession that makes all other professions possible!" "As teachers we have the world's most important job!" "I teach: I create a better tomorrow." Turn the page of this attractive, colorful desk calendar and brighten each day with a fresh inspirational quote or affirmation. Includes quotes by Einstein, Mother Teresa, Thoreau, Michelangelo, and Leonardo da Vinci. Works every year!
Sample Pages
Click on an image to view larger.
Back