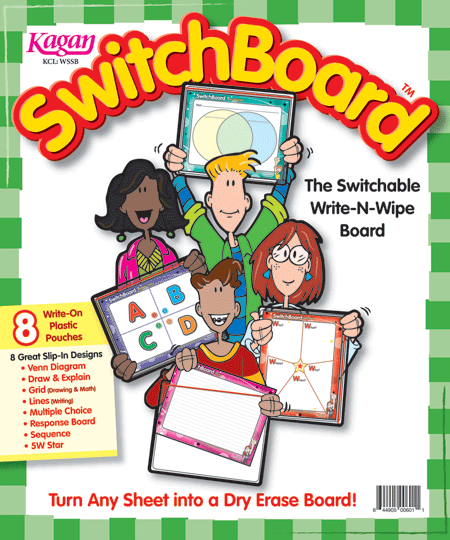 SwitchBoard™ 8-Pack
The Switchable Write-N-Wipe Board
8 write-on plastic pouches!
8 colorful slip-in designs per pouch!
The SwitchBoard is a plastic write-n-wipe pouch with 8 switchable inserts. When it's time to compare and contrast, students unzip their SwitchBoards, and place the Venn Diagram insert as the top sheet inside the transparent pouch. They now have a colorful graphic organizer they can fill in using a dry erase marker. When done with the activity, they simply wipe their SwitchBoard pouches clean. The inserts provided cover 8 of the most frequently re-used templates in education: Venn Diagram, Draw & Explain, Grid, Lines, Multiple Choice, Response Board, Sequence, and 5W Star. Plus, with the SwitchBoard, you can turn any sheet into a dry erase sheet by slipping it into the SwitchBoard pouch! The zipper pouch doubles as the perfect place to store those frequently used worksheets and templates within students' reach! Use it for worksheets, use it for graphic organizers, or use it as a response board—because it's switchable, you'll use it all the time! 8-Pack includes 8 SwitchBoards, each with 4 double-sided inserts.
Sample Pages
8 Switchable Inserts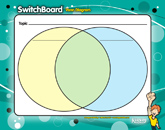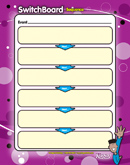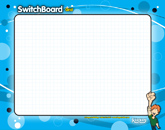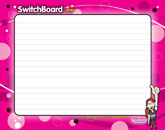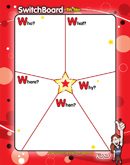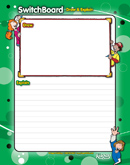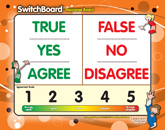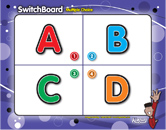 Back