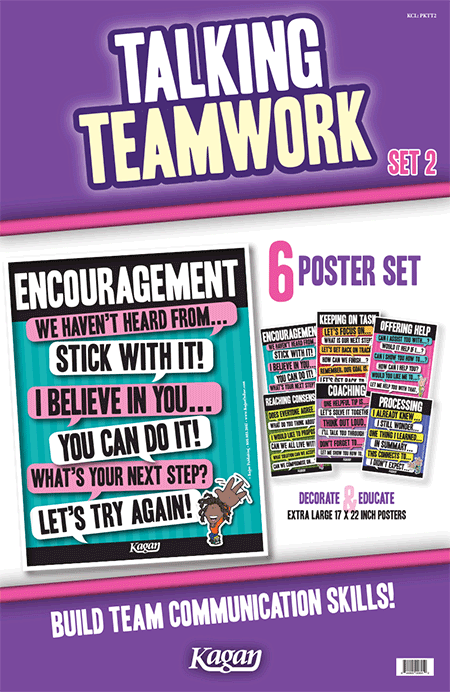 Teamwork Poster Set 2
Talking Teamwork
Boost students' communication skills.
Improve teamwork with helpful phrases and sentence starters.
Attractive poster set to decorate and educate.
Based on the success of the original Talking Teamwork poster set, Kagan now offers more phrases and sentence starters to improve communication skills. The 6 posters in this set are: Encouragement, Keeping on Task, Coaching, Offering Help, Reaching Consensus, and Processing. The sentence starters and expressions in this set will boost your students' communication skills and help them make teamwork a success.