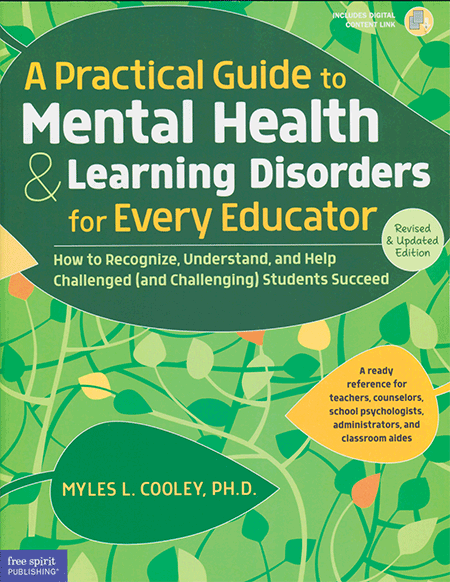 Teaching Kids with Mental Health & Learning Disorders in Today's Classroom
Generalized Anxiety Disorder (GAD). Nonverbal Learning Disability (NVLD). Dysthymia. Oppositional Defiant Disorder (ODD). Asperger's Syndrome. Do you know what they are and how to respond? This book can help. Covers a wide range of health and learning disorders teachers face. 224 pages.
Sample Pages
Click on an image to view and/or print it full size.