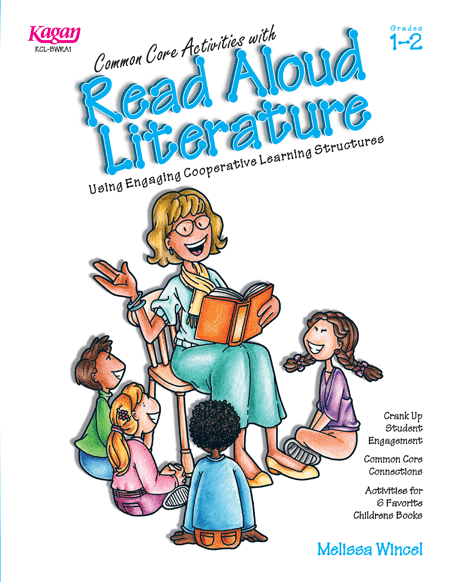 Common Core Activities with
Read Aloud Literature
Using Engaging Cooperative Learning Structures
Step-by-step activities for 6 favorite children's books.
Activities for before, during, and after reading.
Common Core State Standards connections with every story.
BWRA1 • $29
Use the stories your students love as a springboard to teach key skills. With the cooperative activities in this book, you cultivate a love of literature as well as achieve a wide range of Common Core objectives. With the activities for before, during, and after reading, students will participate in collaborative conversations, they will build on the ideas of others, they will demonstrate understanding of the central message, and they will explain differences between books, recount stories, describe characters, and so much more.
Sample Pages
Click on an image to view and/or print it full size.
Back