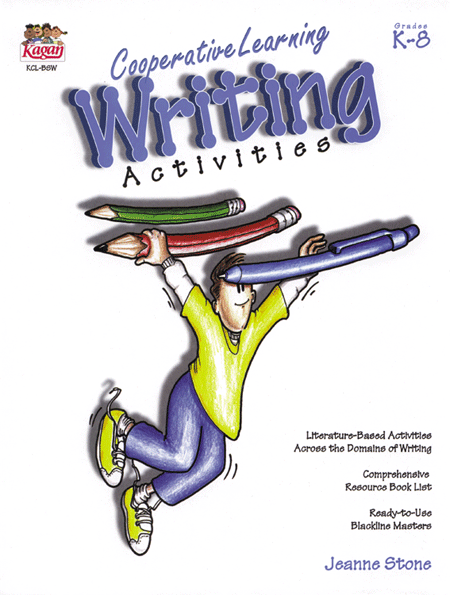 Cooperative Learning Writing Activities
Students love writing with these fun and exciting, step-by-step, cooperative learning writing activities. This book takes two dozen cooperative learning structures and provides over 100 proven, literature-based activities across the domains of writing. Loads of blackline masters. 184 pages.
Sample Pages
Click on an image to view and/or print it full size.
Table of Contents

Back