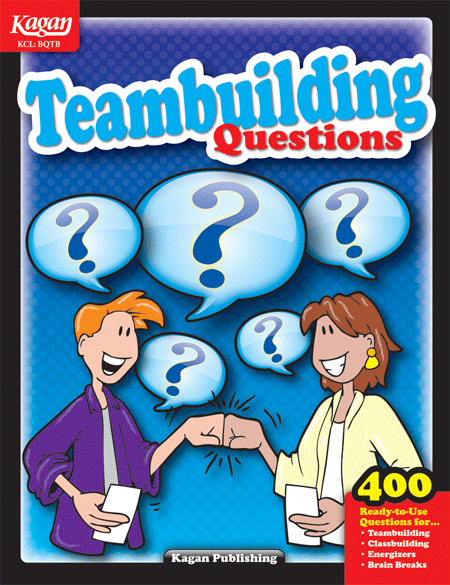 Teambuilding Questions
400 ready-to-use teambuilding questions you can use with two terrific teambuilding structures.
20 question topics that students love to discuss.
Promotes working together in a fun and friendly way.
Also great for brain breaks, classbuilding, and energizers.
Teambuilding activities are a great way to build positive student interactions and pave the way to successful teamwork on academic content. Teambuilding is a snap with these ready-to-copy question cards. Each team receives their own set of questions cards. Teammates ask and respond to questions they love to talk about. Question topics include: What Would You Do If…, Hobbies, Should Kids…, Getting Acquainted, and many more. There are 20 sets of 20 questions totaling 400—plenty of content for quick and easy teambuilding activities all year round. Question cards are also great for classbuilding, energizers, and brain breaks. 176 pages.
Sample Pages
Click on an image to view and/or print it full size.
Table of Contents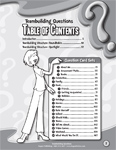 Back