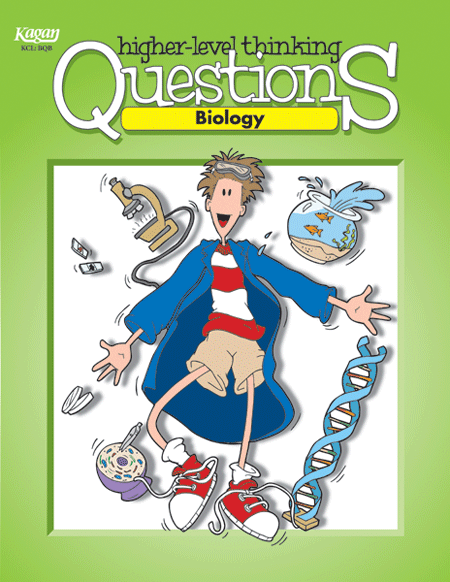 Biology
Higher-Level Thinking Questions
Hundreds of ready-to-use thinking questions on 16 Biology concepts including animals, biochemistry, bioenergetics, cells, ecology, fungi, and more.
Questions are crafted to generate critical and creative thinking in Biology.
Includes reproducible prompts for journal writing and activities for student-generated questions.
Questions are provided in convenient reproducible question card format, perfect for engaging cooperative questioning and analytical thinking.
Your secondary students will explore biology topics and themes like never before with this giant collection of ready-to-use biology questions. You'll find questions for sixteen biology topics and themes: Animals, Biochemistry, Bioenergetics, Biotechnology and Ethics, Body Systems, Cells, Classification, Ecology, Evolution, Fungi, Genetics, Methods and Tools, Monera, Plants, Protista, and Viruses and Diseases. Promote thinking and interaction in your biology class. 160 pages.
Sample Page
Click on the image to view and/or print it full size.
Table of Contents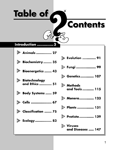 Back