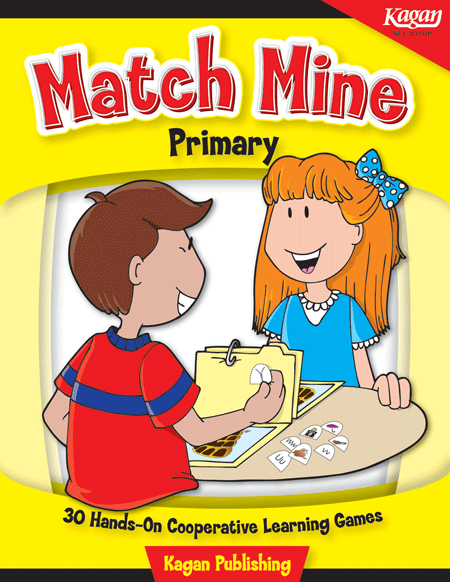 Match Mine Primary
30 hands-on cooperative learning games.
Builds students' vocabulary and communication skills while having fun.
Common Core State Standards connections for every game.
Your primary class is buzzing with enthusiasm as students work in pairs on opposite sides of a barrier to create a "match." In Gumball Wizard, one partner arranges coins in specific places on a gumball machine game board. Then she describes her arrangement: "I have a penny in the top left." Her partner must find the 1 cent equivalent game piece and place it in the top left of his game board. Through verbalizing the content, partners master primary Common Core vocabulary and skills. There are 30 games in all covering key content such as: sight words, numbers, letters, blends, community helpers, time, money, weather, solar system, and many more. 240 pages.
Sample Pages
Click on an image to view and/or print it full size.
Table of Contents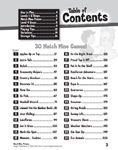 Back