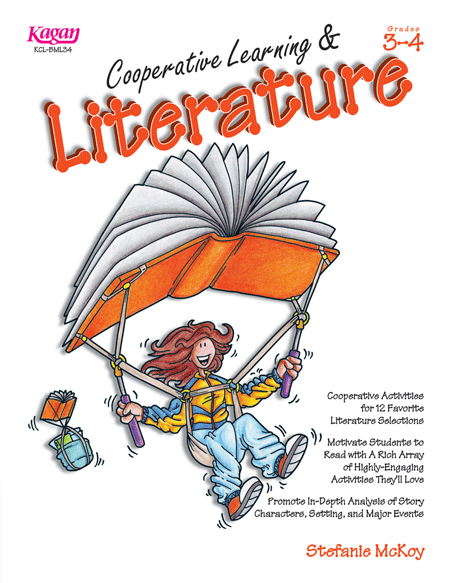 Cooperative Learning & Literature
9 interactive structures to promote thinking, writing, discussion, and recalling.
Cooperative activities for 12 favorite literature selections.
Promotes in-depth analysis of story characters, settings, and major events.
A rich array of highly engaging activities students will love.
BML34 • $29
Explore literature like never before with this collection of ready-to-do activities. Your students will appreciate and understand literature even more with engaging activities that will get them to think, write, recall, and discuss what they read. The book covers 12 literature selections based on lexile and reading level including: Amber Brown Is Not a Crayon, Because of Winn-Dixie, The Boxcar Children, Frindle, Gooney Bird Green, Gregor the Overlander, Henry and Ribsy, The Little House in the Big Woods, Ramona Quimby Age 8, The Ravenmaster's Secret, Stuart Little, and The Whipping Boy. 280 pages.
Sample Pages
Click on an image to view and/or print it full size.
Back