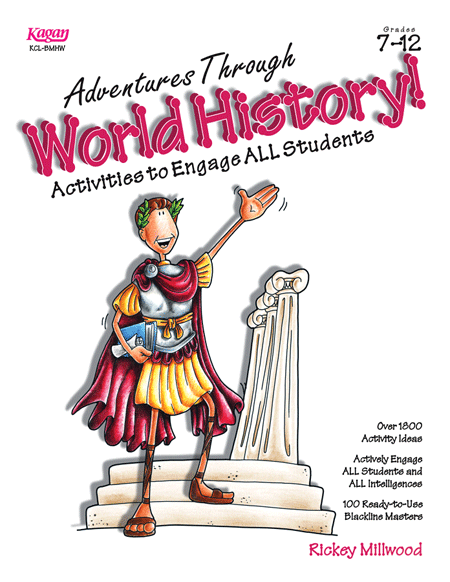 Adventures Through World History!
Activities to Engage ALL Students
Over 1,800 multiple intelligences activity ideas!
100 ready-to-use blackline masters!
Actively engages all students and all intelligences.
Transforms World History curriculum into exciting activities to make learning stick.
Make world history an adventure. This book offers activity ideas galore to address students' various learning styles. Students will make posters, draw political cartoons, sing songs, conduct research, create graphs, and role-play events. With these meaningful activities, students are more engaged, more motivated to learn, and more immersed in world history. The book is loaded with great ideas to surpass the Global Studies Standards. The 20 chapters span from Ancient Egypt (4000 BC) to recent events in the modern world. The 100 time-saving reproducible blackline masters come complete with a student-friendly description of the historical topic or period to provide context and meaning. 192 pages.
Sample Page
Click on the image to view and/or print it full size.
Table of Contents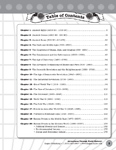 Back