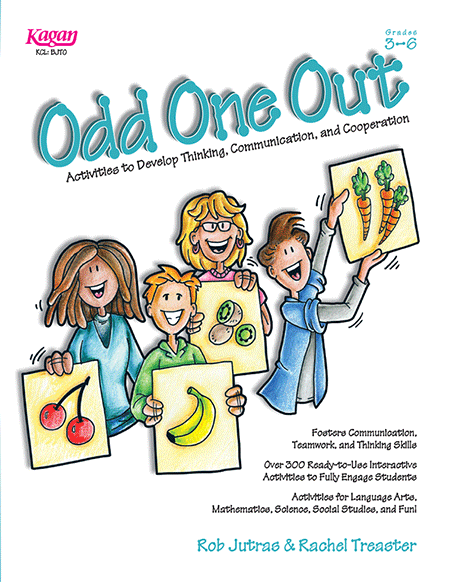 Odd One Out
Activities to Develop Thinking, Communication, and Cooperation
9 engaging structures that motivate students with movement, interaction, tutoring, and quizzing!
Over 100 time-saving, ready-to-use interactive activities!
Aligns with the Common Core State Standards for grades 2–4.
Odd One Out is a Kagan Structure that develops thinking, communication, and cooperation. To play, every student on a team of four is given a card with an item on it. One of the items is different than the other three. Students work together to decide who's the odd one out. Every time teachers experience Odd One Out in a Kagan training, they always beg for more activities to play with their students. Beg no more! Kagan Trainers Rob and Rachel teamed up to provide a whole book full of activities. The activities promote thinking across language arts, math, science, social studies, and there's even a section of activities just for fun. 216 pages.
Sample Pages
Click on an image to view and/or print it full size.
Back