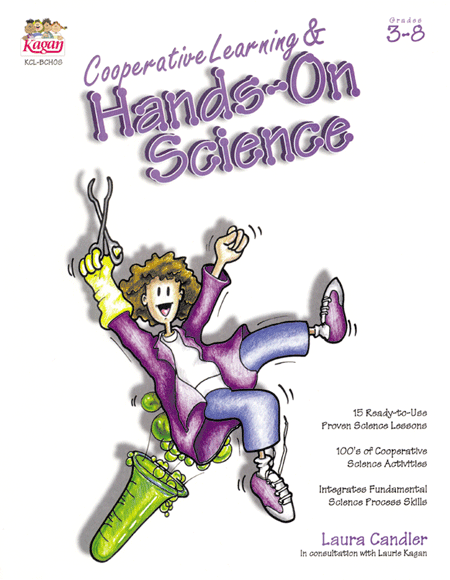 Cooperative Learning & Hands-On Science
Ten key process skills of primary science including classifying, experimenting, measuring, model making, predicting, and more!
Each science lesson relates to diverse areas such as art, health, language arts, music, math, social studies and more!
Hands on science explores questions, critical thought, collaborative effort, contextual understanding and discussion.
Ready to use reproducibles to accompany each lesson.
The best cooperative learning and science book for the elementary and middle grades! Use cooperative learning to teach both science content and process skills. The book includes a complete overview of cooperative learning and co-op structures, cooperative process science, and 15 fantastic step-by-step, hands-on cooperative learning lessons. Loaded with curriculum and literature links, science journal ideas, activities, and ready-to-use blackline masters. 296 pages.
Sample Page
Click on the image to view and/or print it full size.
Table of Contents

Back