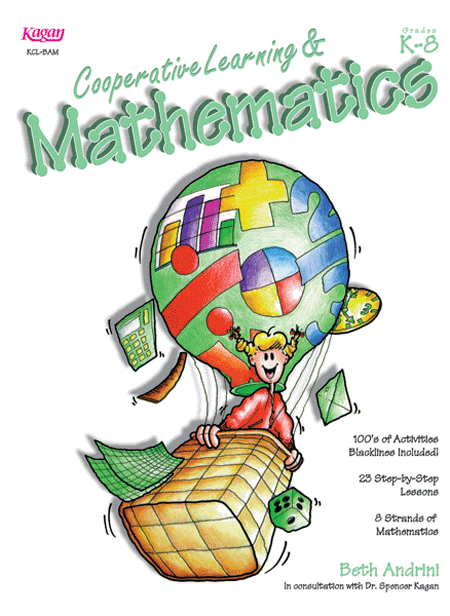 Cooperative Learning & Mathematics
Numbers & Operations, and Algebra
A powerful multi-structural approach with lessons and blackline masters for each grade range for each math topic.
Promotes learning by active experiences from which students are engaged.
Extremely rich lessons that have been extensively field tested and refined.
Structures and activities usable in class tomorrow.
BAM • $29
This classic includes 179 do-tomorrow activities and 23 complete step-by-step cooperative learning lessons to teach number, measurement, geometry, patterns and functions, statistics, probability, logic, and algebra. Blackline masters galore. The lessons emphasize manipulatives, calculators, performance assessment, creative thinking, problem solving, and co-op structures. 200 pages.
Sample Pages
Click on an image to view and/or print it full size.
Table of Contents

Back