Kagan Live Online: Kagan Cooperative Learning,

Days 1-3
Kagan Structures for Engagement and Achievement!
February 17–19, 2024
in Web-based, Open Registration
(For Educators of Grades K-12)
Workshop #38964
Live Online Format
This workshop is an online version of Kagan's signature training, Kagan Live Online: Kagan Cooperative Learning. Course materials are sent in advance, to be distributed to participants. The training is conducted live by a Kagan Master Trainer over Zoom. Participants join the workshop using a computer, tablet, or smartphone with an internet connection. The interactive instructional strategies taught are for teachers to implement during classroom instruction, when it is safe to return to school. Participants learn dozens of structures to boost engagement and learning for every student, every lesson.
Register Here
The event time is:
7:00am-2:00pm Pacific
8:00am-3:00pm Mountain
9:00am-4:00pm Central
10:00am-5:00pm Eastern
Check-in: 10 minutes prior to start time
---
Workshop Description

Motivate and reach your most reluctant learners and enhance achievement of all learners with research proven, brain-friendly instructional strategies! Secondary and elementary teachers alike will increase engagement, boost test scores, and reduce the achievement gap. Build powerful learning teams in your classroom and use proven Kagan methods for team formation, management, thinking skills, presentation skills, and decision making. Teambuilding, classbuilding, communication skills, and social skills strategies provide social-emotional learning while delivering academic content. Join us to fill your toolbox with easy-to-use, full-engagement strategies that enhance student engagement and achievement. Teachers report the strategies immediately transform their teaching and accelerate student learning.
Workshop Details
Date
February 17–19, 2024
Time
Time: 09:00am-4:00pm Central Time
Check In: 10 minutes prior to start time

Workshop #
38964
Workshop Highlights
See why group work simply doesn't work for everyone, and why Kagan Structures do
Master the different types of pairs and teams, how to form them, and when to use them
Boost student learning and engagement with these powerful, proven strategies
Provide students the will to work together and the skills to do so successfully
Learn ten hot management tips to implement like a pro
Prevent bullying, violence, and discipline problems
create a cooperative, caring classroom
Pump up the fun, friendships, and liking for learning and each other, foster a full-inclusion class
Free Kagan Materials
With your attendance, you will receive:
Bonus Materials
In addition, receive the following materials at a discount (available only to participants of this workshop) by ordering the Bonus Materials package at the same time that you register for this workshop:
Regular price $122 . Your price: $97. Save $25! and get free shipping!
Ordering by phone or fax? Use product code: CCL2DD
Rave Reviews...
"I really feel excited about teaching again after taking the Kagan Live Online PD. The tools of shaping the structure for collaborative learning are exactly what I needed."
"The PD was great! Totally worth attending. Showed me that Kagan strategies are possible not only in person but online as well!"
"After this online training, I realized the potential to get every student engaged! Such easy, FUN strategies to use!"
More Reviews…
---
"I enjoyed this online session as much as I enjoyed the one in-person! I'm already planning the strategies I'll be using with my seventh and eighth grades when we go back to school! Thank you!"
"Everyone should receive training on the Kagan Cooperative Learning Structures. Kagan provides the research-based strategies that will keep students engaged while learning in a fun and meaningful way. The Live Online PD was awesome!"
"One of the most hands on PDs I have ever experienced! We were put in roles of both the educator and the student! Best way to learn and practice."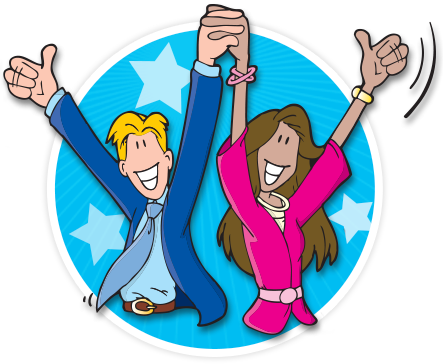 Host this Web Workshop
Contact Kagan's Partnership Team to bring this Live Online workshop to your school or district:
Kagan's Partnership Team
Call: 800.451.8495
Email: partnerships@KaganOnline.com
Inquiry: Click Here