Memory-Friendly Teaching,

Day 1 & 2
Teaching the Ways Brains Naturally Remember
January 14–15, 2024
in Nashville, Tennessee
(For Educators of Grades K-12)
Workshop #38160
How do we make learning stick? Successful teaching is creating lasting memories for academic content and skills. But too often, our students struggle to remember what we have taught. Based on decades of memory research, this game-changing book helps you create unforgettable learning. Dr. Kagan provides a detailed overview of the 7 must-know memory systems for teachers. Understanding the memory systems is like having a user manual to our students' minds. When we know which system is responsible for which kind of memory, we can target the system that naturally remembers the content we're trying to teach. For each memory system, Dr. Kagan provides memory-friendly tools, strategies, and structures to help you engage students and cement each type of learning. Become a memory-friendly teacher with this one-of-a-kind resource!

Workshop Info
Location
DoubleTree Nashville Downtown
315 4th Ave N
Nashville, Tennessee 37219-1601
Date and Time
January 14–15, 2024
Check In: 8:00am
Time: 8:30am - 4:00pm

Workshop #
38160

Workshop Highlights
Expand Students' Memory Capacity
Help Students Acquire and Recall Knowledge Easily
Cement Learning with Research-Based Teaching Tools
Understand Your Students' Brains Better
Know Which of the 7 Memory System to Activate
Promote Retention for Procedures and Events
Make Teaching and Learning More Fun
Free Kagan Materials
With your attendance, you will receive:
Bonus Materials
In addition, receive the following materials at a discount (available only to participants of this workshop) by ordering the Bonus Materials package at the same time that you register for this workshop:
Regular price $54 . Your price: $44. Save $10! and get free shipping!
Ordering by phone or fax? Use product code: CMLS2D
Rave Reviews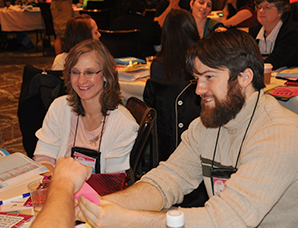 "Exceptional. In my 22 years in education, this is one of the best trainings I've ever been involved with. Definitely can utilize strategies easily and right away and grow from there."
"The content was engaging, relevant, and helpful! I have tools that I can use in my classroom tomorrow and feel comfortable doing so."
"Outstanding information regarding the structures, social skills, classroom management and brain friendly cooperative learning strategies. It was outstanding! Best training I've been to in 18 years!"
For More Info