Kagan Coaching,

Days 1 & 2
A Revolutionary Approach to Ensure Implementation!
July 15–16, 2023
in Orlando, Florida
(For Educators of Grades K-12)
Workshop #36191
Support your teachers as they implement Kagan Structures in their own classrooms. This workshop is designed for administrators, staff trainers, mentors, and site-level leaders. You'll learn Kagan's breakthrough approach to coaching. Through working with thousands of teachers, Kagan has developed a revolutionary coaching method that transforms the implementation of Cooperative Learning Structures and boosts student outcomes. Rather than giving feedback out of context after a lesson, Kagan Coaching offers specific and immediate feedback as teachers teach. Boost teacher accountability and the fidelity of implementation with this safe and supportive approach to coaching. Note: Kagan Coaching is not permitted for service centers or for-profit coaching.
Required Pre-requisites:
Kagan 5-Day Cooperative Learning Institute prior to March 2023
Workshop Info
Location
Hilton Orlando Lake Buena Vista
1751 Hotel Plaza Blvd
Orlando, Florida 32830-8430
Date and Time
July 15–16, 2023
Check In: Saturday 8:00am - 8:30am
Time: 8:30am - 4:00pm

Workshop #
36191

Workshop Highlights
Review structure steps and key coaching tips for each structure
Learn strategies to support teachers "in-the-moment"
Explore key steps to providing quality feedback
Compare Kagan coaching with traditional coaching models
Practice coaching in a safe environment
Support teachers throughout various stages of implementation
Identify ways to support lesson planning
Learn the five steps to successful implementation
Bonus Materials
In addition, receive the following materials at a discount (available only to participants of this workshop) by ordering the Bonus Materials package at the same time that you register for this workshop:
Regular price $102 . Your price: $79. Save $23! and get free shipping!
Ordering by phone or fax? Use product code: CKC2B
Rave Reviews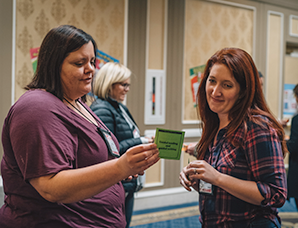 "Great! Just what I was looking for. Loved the role playing section. It was great practice and I love to see the structures modeled as well. Loved it! I feel well prepared to bring this back to my staff!"
"Very relevant and effective. I couldn't have coached effectively without this training."
"Kagan Coaching is a vital part of Kagan. As an administrator this helps me understand the big picture and shape our district vision. Excited for the next steps."
For More Info