Kagan Structures for the Writing Process,

Days 1 & 2
Kagan Structures to Boost Skills from Prewriting to Publishing!
July 13–14, 2023
in Orlando, Florida
(For Educators of Grades K-5)
Workshop #36185
Would you like to see your students have passion for writing? Would you like to boost writing scores? Eliminate writer's block? Acquire editing skills? Create supportive peer response groups? This is the workshop for you. This practical, hands-on writing workshop demonstrates ways to use interactive Kagan Structures to enhance each stage of the writing process. Prewriting experiences crank up motivation to write. Positive peer response groups motivate students to edit and re-write. A variety of presentation structures make publishing a non-threatening opportunity to share. Kagan's foolproof techniques successfully integrate writing across the curriculum. Experience the power of simple peer feedback techniques like Peer Response Gambits, to motivate and re-energize student writing. You will leave this dynamic, experiential writing workshop with dozens of strategies for the eight stages of the writing process. Students experience writing not as an assignment, but as an opportunity.
Workshop Highlights
Boost standards-based writing skills from production to distribution
Use structures to strengthen student writing through peer feedback and editing
Teach your students how to produce and identify clear and coherent writing
Learn a range of structures you can use at every stage of the writing process
Improve your students' writing for every text type and purpose including opinion, explanatory, and narratives
Integrate writing with reading, speaking and listening, and language skills
Leverage the power of student-to-student interaction for developing writing skills
Bonus Materials
In addition, receive the following materials at a discount (available only to participants of this workshop) by ordering the Bonus Materials package at the same time that you register for this workshop:
Regular price $130 . Your price: $104. Save $26! and get free shipping!
Ordering by phone or fax? Use product code: CWP2A
Rave Reviews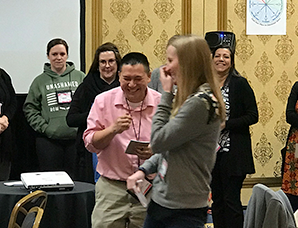 "I found the writing skills related to the structures very helpful. I can't wait to try these ideas with my students. They are going to love writing!"
"Exceptional strategies that have empowered me to become a more effective and fun educator!"
"Literacy ideas were fantastic. I am leaving with knowledge of various structures and so many ways to implement in my curriculum."
More Reviews…
---
"I got so many ideas of how to engage students and plan lessons aligned with common core."
"Outstanding! Relevant to any content, grade level and aligns with state standards and the new shift to common core."
"I always felt my class was well organized and managed. But these structures will take it up a notch and allow my students to be more accountable for their learning."
For More Info