How to Run a Structure-A-Month Club,

Day 1
Supporting Implementation through Interactive Meetings!
July 10, 2023
in Orlando, Florida
(For Educators of Grades K-12)
Workshop #36178
Sorry, this event has been CANCELLED!
Learn how to organize and facilitate Structure-A-Month (SAM) Clubs. By emphasizing one structure each month, leaders can boost student engagement in the classroom. In SAM Clubs, teachers experience the structures in novel ways, generate content ideas for how the structures can be used with students, and review critical information related to successful implementation. These brief monthly staff development sessions add a powerful instructional strategy to every teacher's repertoire, every month. Over time, SAM Clubs have a multiplying effect creating fluency by your entire staff with a number of structures empowering teachers to make full engagement a reality.
Required Pre-requisites:
Minimum first 2 days of Kagan Cooperative Learning
Register Here
Sorry, this event has been cancelled.
Workshop Highlights
Deepen your understanding of structures and how to teach them to teachers
Promote greater implementation by generating curriculum connections
Experience a SAM Club firsthand
Learn a structured approach to developing teachers' skills with structures
Reinforce professional development every month for greater growth
See which structures to emphasize and in what sequence
Work with colleagues to develop SAM Club Agendas
Support teachers on their path to educational excellence
Bonus Materials
In addition, receive the following materials at a discount (available only to participants of this workshop) by ordering the Bonus Materials package at the same time that you register for this workshop:
Rave Reviews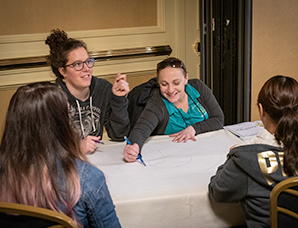 "Great training! I feel much more confident in coaching and S.A.M. after this training."
"Very informative and inspiring. I'm leaving this training with a lot of knowledge and a fire lit under me!"
"Wonderful, useful, and beneficial content that will help me be able to launch a successful Structure of the Month Club at my school."
For More Info
This event has been cancelled, but you can always speak to a Kagan representative: 800-266-7576 (reference event number #36178).
To bring Kagan to your school or district, please contact Kagan's Partnership Team at 800-451-8495 or partnerships@kaganonline.com.