Adapting Kagan for Distance Learning: Creating Full Student Engagement Online
May 24, 2021
in Web-based, Open Registration
(For Educators of Grades K-12)
Remote learning, distance learning, virtual learning—whatever you want to call it—was a disaster for many teachers and students! Due to COVID-19, most schools will be relying on distance learning either full-time or part-time. It doesn't have to be a disaster again!
If you were using Kagan Structures before the pandemic, you know the power of student interaction to boost student engagement, achievement, and liking for class and content. The same is true online! Distance learning doesn't have to be so boring and feel so… well… distant.
Workshop Description...
Applying what you learn in this 4-hour Live Online workshop, your online teaching will come alive. Learn how to use breakout rooms to form teams and pairs to maximize student interaction and learning. See how you can adapt simple Kagan Structures for full student engagement. Create an online classroom community using online Teambuilding and Classbuilding activities. Learn essential online management tools to make your remote learning lessons run more smoothly. At a time when physical distance is necessary, social interaction and support are more necessary than ever. Students remember dramatically more of what is said in interaction than what the teacher says. Academic achievement accelerates. Students actually look forward to their online classes as an opportunity to interact with classmates and teammates.
Note: This workshop is conducted via Zoom. Specific examples are shown for Zoom and Google Meet, but concepts taught may be applied to other video chat platforms with breakout room capabilities.
Required Pre-requisites:
Kagan Cooperative Learning Day 1 or equivalent
Workshop Highlights
Form random teams, base teams, and pairs and know when and how to use each
Come away with management tips including managing chats, breakout rooms, and other online tools
Learn how to structure breakout rooms to maximize engagement and learning
Adapt Kagan Structures and methods to use online
Compatible with most video chat platforms with breakout room capabilities
Replace students' feeling of isolation with a sense of connection and belonging
Increase your tech skills and online teaching skills
Works for most major hardware including PC, Mac, Chromebooks, smartphones, tablets
Have students come alive interacting over the curriculum with classmates
Free Kagan Materials
With your attendance, you will receive:
Watch the Video
Rave Reviews...
"If you love using Kagan structures in your class, but are going remote this year, THIS is your workshop!! Learn how to engage your students online using structures and breakout rooms!!"
"This PD was very rich in content and amazingly beneficial, I am really excited to implement what I have learned. Thanks KAGAN!"
"If you haven't attended the Adapting Kagan for Distance Learning... Do so... We had all our teachers attend... It's worth it and it will give you confidence in this crazy world."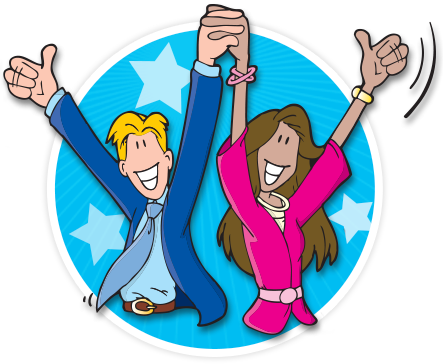 Host this Web Workshop
Contact Kagan's Partnership Team to bring this Live Online workshop to your school or district:
Kagan's Partnership Team
Call: 800.451.8495
Email: partnerships@KaganOnline.com
Inquiry: Click Here