Thinking Skills,

Day 1
Kagan Structures to Develop and Engage 15 Thinking Skills!
March 23, 2020
in Midlothian, Virginia
In this dynamic, hands-on workshop you will experience simple instructional strategies to engage and develop the 15 most fundamental thinking skills. Prepare your students for the information explosion with simple structures for categorizing, brainstorming, deducing, inducing, summarizing, shifting perspective, calculating, symbolizing, problem solving, predicting, synthesizing, and more. Adopt simple structures to develop each of these skills with no time away from your academic curriculum! Learn how to embed the thinking skills into how you teach, so every lesson becomes a thinking skills lesson. Improve academic engagement, retention, and achievement—but most importantly, prepare every student with thinking skills they will use for a lifetime! Transform your classroom into a think tank!
Workshop Info
Location
Chesterfield Career and Technology Center
13900 Hull Street Rd
Midlothian, Virginia 23112-2004
Date and Time
Mon, March 23, 2020
Check In: 8:00am
Time: 8:30am-3:45pm

Workshop #
28899

Workshop Highlights
Explore the 15 most fundamental thinking skills
Jump-start students' critical and creative thinking
Prepare students for a rapidly changing world
Generate higher-level thinking among all students
Integrate thinking skills across your curriculum, in every lesson
Strengthen students' analytical skills
Enhance synergy with cooperative brainstorming
Free Kagan Materials
With your attendance, you will receive:
Bonus Materials
In addition, receive the following materials at a discount (available only to participants of this workshop) by ordering the Bonus Materials package at the same time that you register for this workshop:
Regular price $79 . Your price: $64. Save $15! and get free shipping!
Ordering by phone or fax? Use product code: CHLT1B
Rave Reviews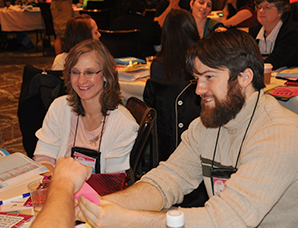 "This provided an excellent and unique perspective on one of the central elements of teaching: Thinking! This course also provided an amazing set of tools to help my students become aware of their own thinking."
"Thinking Skills was filled with practical and powerful instructional strategies that can be easily and readily implemented."
"This content makes it easier to ensure that all of my students are thinking and participating. I look forward to giving them a new outlook on learning."
Read more...
---
"A very enriching experience and workshop. Learned many new engaging and interactive ways to challenge student thinking without traditional monotony."
"Today we learned about meaningful, engaging, and exciting higher-level thinking structures that promote and provide children with opportunities to practice thinking about ideas or learning concepts."
"Very appropriate and timely. Thinking—what they need most but hardest to get them to do! All these ideas will be implemented immediately!"
"Thinking Skills were excellent! I really enjoyed viewing ways and working through ways to use these skills/structures within the classroom."
"Well structured and built upon prior workshops in a way that really made sense. I appreciated the presentation of supporting research and the opportunity to think about thinking."
"I feel this enabled me to find methods to increase the thinking skills of my kindergarten students. This is the hardest skill to teach, and now I have new tools!"
For More Info